WEDDINGS & ENGAGEMENTS
MAKE YOUR WEDDING DAY MAGICAL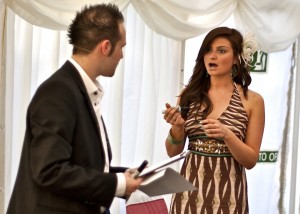 Your wedding is one of the most memorable and magical celebrations of your life. Michael can guarantee that your guests will be entertained and have a night to remember for the rest of their lives.
Michael entertains regularly at weddings throughout the UK and sometimes even abroad. You can therefore be assured of professionalism and astonishing magic entertainment for all your guests.
A magician is the perfect form of entertainment for a wedding as he will entertain your guests during those quieter times where you need to 'fill in the gaps'.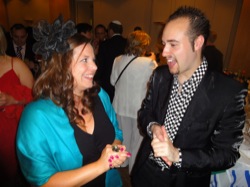 The best time to use a magician would be during the drinks reception when your guests are normally left waiting around. You could also have a magician performing close-up magic around the tables during your wedding breakfast. Another good time for a magician is during the evening perhaps when your evening guests arrive. Therefore everyone would be able to witness the mind-blowing miracles!
Michael can provide different or combined styles of magic for Weddings & Engagements. Please click on the links below for further information. He can also offer various additional artistes to meet your individual requirements.
Please click here for additional ideas for your event.